2022 would be the first year when global ecommerce sales would cross USD 5 trillion in a year. It will form over one-fifth of the total retail sales, which is expected to exceed USD 25 trillion with ease. 
In addition, ecommerce sales are expected to cross USD 7.3 trillion by 2025, when global retail sales would rake in around USD 30 trillion.
Most business models can be classified as B2B (Business-to-Business) and B2C (Business-to-Consumer). So what do these terms refer to, and what is the exact line of difference between them? This article will help you find out.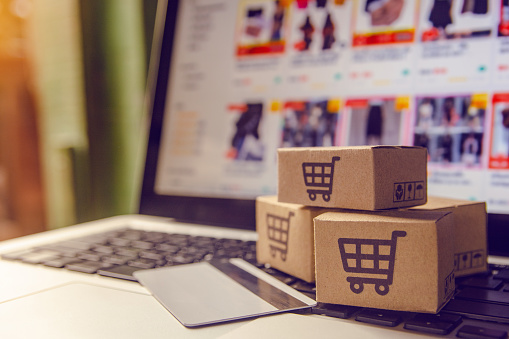 What are B2B retailers?
B2B retailers refer to individuals or organizations that deal with other businesses rather than end individual consumers. 
In most cases, these are wholesale, high-value transactions that often require these businesses to be a part of a bidding process. It involves answering a potential purchaser's RFP (request for proposal) and then negotiating to settle on an acceptable rate.
B2B examples
Some of the biggest B2B retailers globally are –
TSMC
Alibaba
SAP
Intel
Accenture
Microsoft
Also read our article on B2B ecommerce trends to follow in 2022. 
What are B2C retailers?
B2C retailers refer to businesses selling directly to end consumers. 
Traditionally, it referred to physical stores, restaurants, shopping malls, and other brick-and-mortar businesses that faced the customers directly. 
But with the advent of the internet, the definition of B2C retailers has expanded further and now encompasses online sellers selling directly to end-users.
B2C examples
Here are the top B2C retailers globally –
Amazon
Apple
Tesla
Jingdong (JD.com)
Alibaba
Otto Group
What is the difference?
The following are the key points that differentiate B2B retailers from B2C retailers –
The purchasing process
In a B2B transaction, the decision-making is lengthy as it involves discussion at multiple levels of the organization. This is because of the lump sum money involved and the vitality of the products in contention. 
In some cases, it can also have low-value transactions when small businesses sell products/services to other small companies.  
In contrast, the B2C purchase process is more straightforward and doesn't involve multiple parties. It, instead, merely has the buyer and the seller. For example, when you are out to have a scoop of ice cream, you would rarely have five people on a conference call to discuss which flavour to try.
Payment
Payment processes for both B2B and B2C are radically different too. 
In most cases, B2C is a clutter-free approach where they complete the payment at the POS using straightforward methods, such as cash, card, or online. 
In contrast, it is lengthy and subject to a heavy negotiations process in the B2B landscape. Here, the payment doesn't happen on delivery in most cases. Instead, it depends on the contractual terms and gets settled when the invoice is processed from the buyer's end.
The audience
B2B and B2C differ in terms of audience and purchasing power. 
B2B has a much narrow audience base, and it caters to limited clients. These businesses also have a higher order-per-customer value, as most companies buy in bulk.
In contrast, B2C caters to a broad audience, mostly from different wealth classes and with varying purchasing power. The same brand that caters to a retired music geek can also cater to a young music enthusiast.
Average price point
You go out to buy a pen from a stationery shop. But do you think that a business will do so? Even if they order stationary, the lot size would be much larger, and so would be the order value (in relative terms).
B2B retailers often sell discounted offerings at wholesale rates. However, their minimum lot size is set to ensure buyers place a minimum order size to make the most of low prices.
In contrast, most B2C sellers sell in small quantities, which results in a higher price point per product, but a low overall order size.
Marketing tactics
Given the difference in audience, business-to-business and business-to-consumer differ in how they reach out to their audience. When it comes to B2C, most marketers focus on social media platforms to gain maximum traction.
But things are not that simple with B2B. 
Here, marketers have to tactfully understand who their potential customers can be and then devise a personalized marketing strategy to propel the lead towards a sales conversion.
Wrap up
B2B and B2C cater to different verticals and their audience differs. 
So, it is imperative for you to understand who you want to cater to from the onset and then forge a road forward to growing your brand.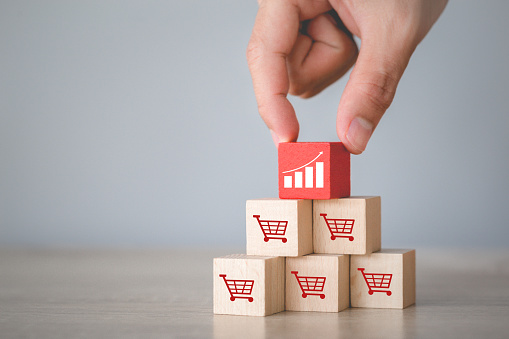 The success of your business will depend on how you have been able to understand your target audience and their preferences and goals.